This is just a sample of the services we provide. If there is something you don't see please ask us!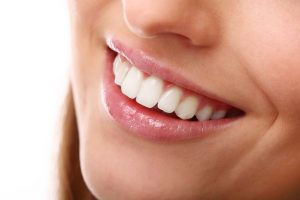 Cosmetic Services
Tooth-colored fillings
Tooth colored onlays
Metal free crowns and bridges made of Porcelain and/or ceramic
Porcelain fused to metal crowns and bridges
Porcelain veneers
Cosmetic bonding
Cosmetic tooth reshaping
Tooth Whitening
In office (Zoom) whitening
Take home custom-made tray whitening
Orthodontics
Periodontal (gum) Services
Non-surgical gum treatment
"Rotadents" (a great electric toothbrush)
Antibiotic gum therapy
Preventive Services
Brushing and flossing instruction with video
Preventive cleanings
Oral cancer screenings (early detection)
Sealants to prevent cavities in children and adults
Fluoride treatments for children and adults
Athletic mouth guards
Implant Dentistry
Dentures
Full dentures
Partial dentures
Metal-free partial dentures
 Denture repairs/relines/adjustments
Treatment of TMJ
Night guards and therapeutic splints
Children's Dentistry
Complete dental treatment for all ages
We have a children's play area in our office.  We love kids!
Products Available at Frantasticsmiles
Tooth and Gum Tonic (prescription strength mouthwash, all natural)
"Rotadents" electric tooth brush
High Fluoride toothpastes and gels
Toothbrush, toothpaste, floss-free at each recare appointment
Emergency Care
Financing made simple with CareCredit
For your safety, we use DEXIS digital X-ray. Digital x-rays help us see your teeth and surrounding structures more accurately AND significantly reduce radiation.
Nitrous Oxide relaxation available
We use painless single tooth anesthesia (the Wand) when applicable.
DEXIS digital X-rays significantly reduce radiation
"The Wand" delivers single tooth anesthesia
Nitrous Oxide Digital is available